If you want to capture more than plain data from your users, you can easily integrate a rich text editor with all functionalities already included in your Ionic app.

In this Quick Win we will integrate QuillJS, a powerful rich text editor that allows us to use all kind of formatting and functionalities that a standard input field would never give us!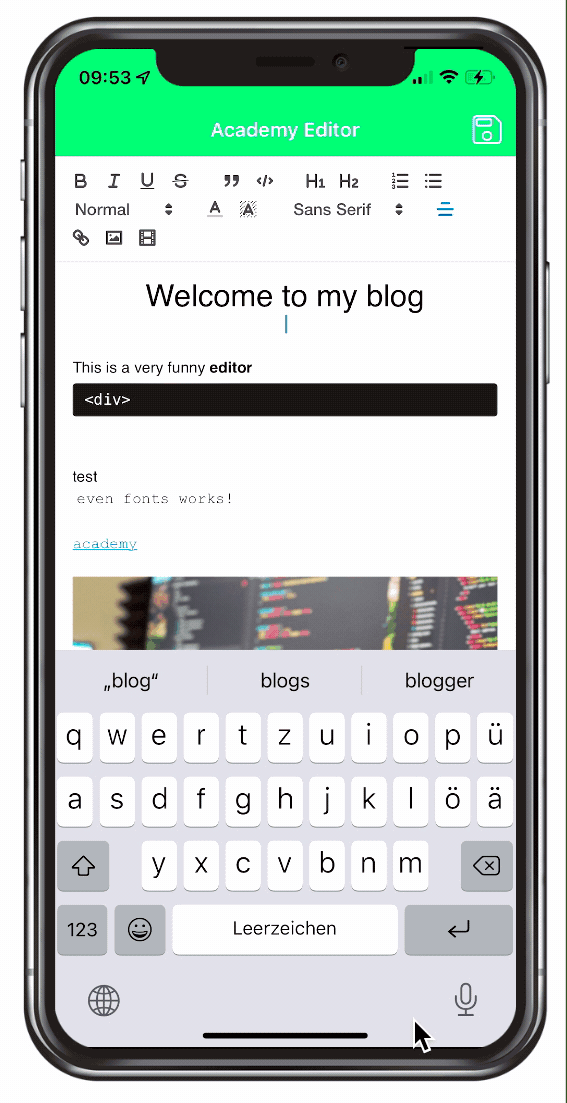 On top of that we add a display option so we can actually show a preview and use the result from our editor on a new page.
The full quick win with snippets is only available to Ionic Academy members.
Join now for
Unlimited access to all quick wins
Library of 40+ step-by-step video courses
Support for Ionic questions via Slack & private community