How the Ionic Academy Works
Build the Apps you always dreamed about
Learn
Learn Ionic with step-by-step video and text courses. The library is continually refreshed & growing so you'll never fall behind.
Practice
Practice what you've learned through challenges and projects. This allows you to get more experience and remember the concepts for your future projects.
​
Ask
You get access to a community of developers and experts around Ionic. We'll find a solution for your problem together.
Participate
Ask for new courses, decide what will be coming next and get the material you really need.
Some of the Awesome Stuff You'll Build
Finally get all the resources & support you need to ship your Apps
Firebase
You'll learn the basics to connect your Ionic app with one of the hottest BaaS out there.
Angular
Ionic is based on Angular - so you get to learn even 2 frameworks at the same time.
Ionic Cloud Services
These official services come directly from Ionic to help you build apps faster.
JWT User Authentication
Learn to connect your Ionic apps to modern backends and implement user management.
Of course that's not all! If you'd like to see all of the current course library, click here
Pick a plan and enjoy the Content
If you want access to all the courses, projects and the community simply pick your option below and start building Ionic apps today!
Monthly

Membership
Only $25 per month
Recurring payment - cancel anytime in just 2 clicks
No stress 14 day money back guarantee
Annual

Membership
Only $225 per year
Save $75 (that means 25%)!
No stress 14 day money back guarantee
The Ionic Academy in 87 seconds
Are you like Steve?
What Others Say About the Ionic Academy
Don't trust my shit? Ask these people.

Max Lynch


Co-Founder and CEO, Ionic Framework
As a web developer, learning how to build mobile apps can be daunting. Ionic Academy is your go-to resource for getting up to speed with Ionic so you can turn those web development skills into mobile development skills quickly. With easy-to-understand videos, quality content, and a community of learners, Ionic Academy is sure to be the main place web developers go to learn how to build mobile apps.
otris software AG has developed client-server ready business applications for 20 years - recently also with the Ionic Framework for various mobile devices. To get started the Ionic Academy is the perfect place to learn from the best. Video tutorials, code examples and an active community get us on a fast learning track and help with useful suggestions for our professional app development.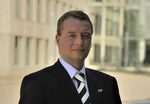 Management otris AG

John Engstrom
I am a senior level developer working in Angular and I when I wanted to add Ionic to my stack, I was excited to learn about the Ionic Academy. The Ionic Academy has exceeded all my expectations. I found the courses well organized, easy to follow, and well worth the cost of tuition. The community that is building around the Academy is incredibly welcoming to students of all levels and Simon Reimler, the creator, is always there for you if you hit a wall. Whether you are a beginner looking to built your first app, or a senior level developer looking to build complex hybrid apps using all the latest Cordova plugins, The Ionic Academy is a great place to start.
As a Front-End Developer who was wondering around in the new world of TypeScript, Angular 4 & Ionic 3, I wanted to thank your for a very concise and content rich videos with a lot of practice examples in your courses. That has helped me a lot while studying Ionic 3 and upgrading my knowledge trough the Ionic Academy. I can clearly say that I caught a lot of tips and tricks from you and already using it on my new project, that I'm developing with my development team.

Web/Mobile Developer
Fritz Frei Web/Mobile Developer
The Ionic Academy is a perfect environment to learn Ionic 2+. Thanks to its comprehensive, ever growing collection of learning videos along with real world tasks and a quick support by an active community, it allows me to advance at a fast pace, all the while working on customers' projects.
Curious how the video tutorials look like?
Watch below to get a first impression what waits inside!

Hi, I'm Simon!
The face behind all the talking
Hi, I'm Simon - your buddy and teacher inside the Ionic Academy!
I'm working as an independent Developer & Consultant. Through my blog Devdactic I shared countless tutorials, videos and resources with one goal - helping you to build great Apps.
When I'm not developing or writing something you can find me in the gym or spending time with my amazing fiancé in one of the most liveable cities of the world - Muenster in Germany.
"I am so glad I found your blog other day. You are doing a great job. Simple and easy to understand guides."
​"I found it just before I was going to throw my pc out of the window and leave behind this developer life and go to live in a forest!"
"Your blog posts are awesome and of great relevance to me. Thanks and I appreciate you for coming up with essential posts on IONIC."
Am I right for the Ionic Academy?
It's not for everyone.
The Ionic Academy is for you if...
You're a Web Developer who want's to be able to build mobile apps based on your existing skills
You're a native Mobile Developer for iOS or Android and want to be able to develop for all platforms (I've been there!)
You are an Angular Developer and want to build apps based on your strong Angular skillset
You want to learn one of the easiest ways to build your own Mobile Apps
You enjoy learning new technologies and want to stay up to date with the trends
It's not for you if...
You have no software development experience at all
You want to build native apps for just iOS or Android
You want to develop only websites (although it's possible, it's not the main idea here)
This is a page section
FAQ
You are not the only one with questions.
What is the Ionic Academy?
The Ionic Academy is an online school to become an Ionic developer. Inside the school you will find step-by-step video courses of different knowledge levels - start where you are and build up your Ionic + Angular skills inside the Academy!
Can I get a free preview?
Sure! Over the last years, everything on my blog Devdactic including all videos inside my YouTube Channel were and still continue to be free for everyone. Also, you can find a preview video scrolling up this page a bit. The content inside the Ionic Academy is different as it is deeper, more structured and offers more support than it would be possible with a public tutorial.
I am already using Ionic, why should I join?
Inside the Academy the courses range from beginner to expert level. If you have already developed apps before, you can learn to use new features or share your next app ideas with the community. We are more than happy to help beta testing your next big app!
Do you offer student discounts?
The Ionic Academy is already priced below every MBA program out there, so learning the needed skills to become an Ionic developer here is a lot more affordable and more outcome oriented than anywhere else. That's why there is currently no additional student program.
What is the difference to other code schools?
There are many great code schools out there, and sometimes you find Angular or Ionic content. But none of these is specified only on Ionic. The Ionic Academy is filled with only Ionic courses and content, so while others might touch the surface or different aspects of Ionic, the Ionic Academy offers courses, projects, resources and help explicit for Ionic developers to give you 100% support.
I have never developed apps before, is this for me?
The Ionic Academy offers entry points for all developers. After some initial setup you can directly work on creating your own apps!
Which Ionic version is used inside the Academy?
Starting with Ionic 3, Ionic will simply be called "Ionic". If you see the term Ionic somewhere on this page, this refers to Ionic 2+. This means, inside the content will be focused on Ionic 2 and above.
I thought Hybrid Apps still suck?
If you are still on the fence about going hybrid just send me an email to simon@ionicacademy.com and I'll give you a quick update on this. Seriously, it's BS.
I want you to be successful
But in case you are not happy...
14 Day Money Back Guarantee
---
When you join the Ionic Academy, you are fully protected by a 100% money back guarantee.
If you don't feel like you received value and decide to cancel any time within your first 14 days, just send me an email and I'll send you a refund without questions.