If you want to grab the text of images it's time to get into Optical Character Recognition or short, OCR. And the best library for free is Tesseract, which we are going to use in our Ionic App!
There is a Javascript wrapper for the Tesseract core library that we can use, and it was updated a while ago to a new major version with many internal improvements.
Today, we are going to use this new version of tesseract.js inside our Ionic app to capture images and recognise the text in them!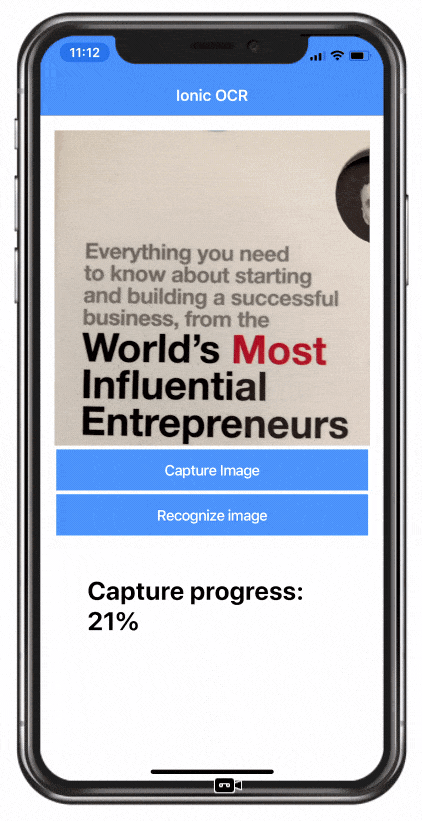 Be aware that the text should be formatted or good readable, otherwise the library won't really recognize the correct text for you.


The full quick win with snippets is only available to Ionic Academy members.
Join now for
Unlimited access to all quick wins
Library of 40+ step-by-step video courses
Support for Ionic questions via Slack & private community