If you have used a select component with Ionic before you might have noticed a general lack of options and functions that you need. Lucky us there's a component that offers most of what we need right out of the box and is super easy to integrate!

Inside this Quick Win we will use the ionic select searchable component to build a simple select popup with searchbar and more functionality like selecting multiple elements.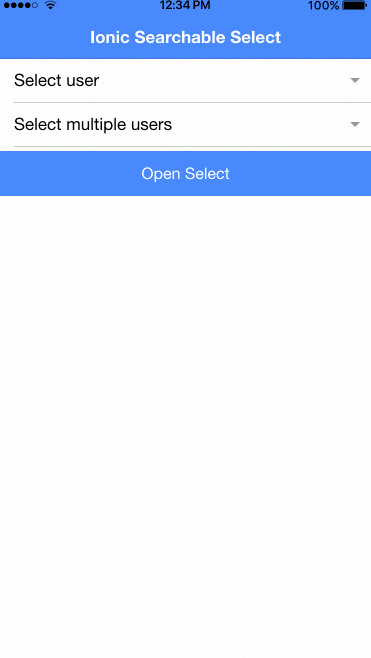 The image above shows our result, so let's dive right into it.
The full quick win with snippets is only available to Ionic Academy members.
Join now for
Unlimited access to all quick wins
Library of 40+ step-by-step video courses
Support for Ionic questions via Slack & private community