Here in Germany we have the tradition of having a Christmas calendar for all 24 days in December until Christmas – what would be a better topic for this Quick Win?

Today we will build a Christmas calendar that will reveal a door every day for 24 days. That means, we need to work with dates to lock days and only reveal a special if the day is already reached.
Even if you don't celebrate Christmas, the logic to reveal or unlock days might be helpful in other places as well.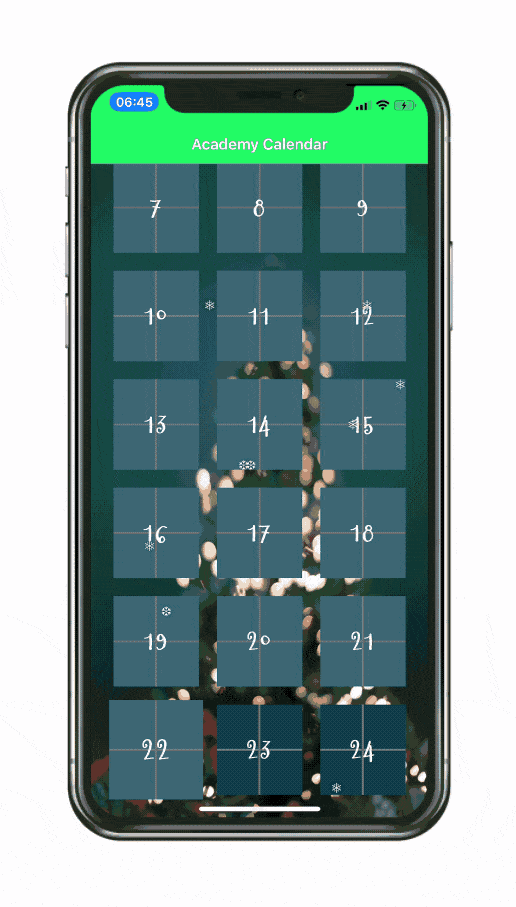 On top we'll create a nice Christmas like UI with some snowflakes!
To get started we only need a new project and no additional dependencies so start with:
ionic

start

academyCalendar

blank

--

type

=

angular
Now we can put on our Christmas hat!
The full quick win with snippets is only available to Ionic Academy members.
Join now for
Unlimited access to all quick wins
Library of 40+ step-by-step video courses
Support for Ionic questions via Slack & private community