When your Ionic app contains a list with more than a few elements, adding a quick access through an alphabetic scroll component can make your users life a lot easier.

In this Quick Win we will develop first of all a list with sticky divider items just like seen in standard contact apps. After that we will add a custom alphabetical scroll component through which the user can quickly access a specific letter.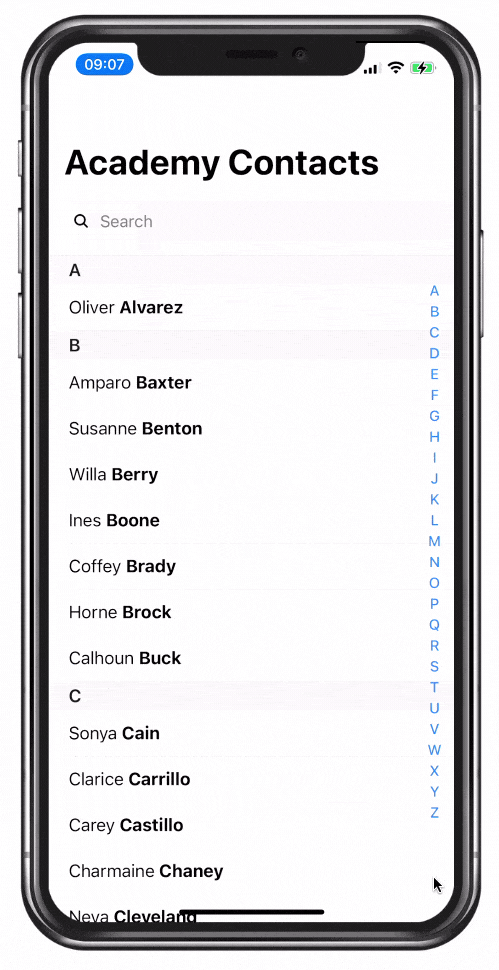 This component will not only work on click but as well with a pan gesture so the user can simply drag the finger across the letters and jump to different sections!
The full quick win with snippets is only available to Ionic Academy members.
Join now for
Unlimited access to all quick wins
Library of 40+ step-by-step video courses
Support for Ionic questions via Slack & private community